Welcome to
Christ Our King
Anglican Church
We are a congregation within the Anglican communion nestled
into the rolling hills
of New Braunfels, TX.
Christ Our King is a fellowship of those who have been drawn by Truth in Jesus Christ our King,
driven by faith in Him,
and devoted in love for God and one another.
Our church incorporates both the historic and the contemporary in our worship,
and we are a member of the wider body of believers known as the Anglican Church in North America (ACNA).
Sunday Service Times
Complimentary Breakfast 9:15AM
Sunday School For All Ages 9:40AM
Contemporary Liturgy 10:30AM
The Rev. Dr. Chuck Thebeau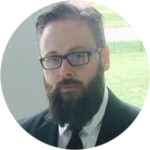 Minister of Music & Media

Children's Ministry Coordinator

Bookkeeper & Children's Ministry Assistant

Coordinator