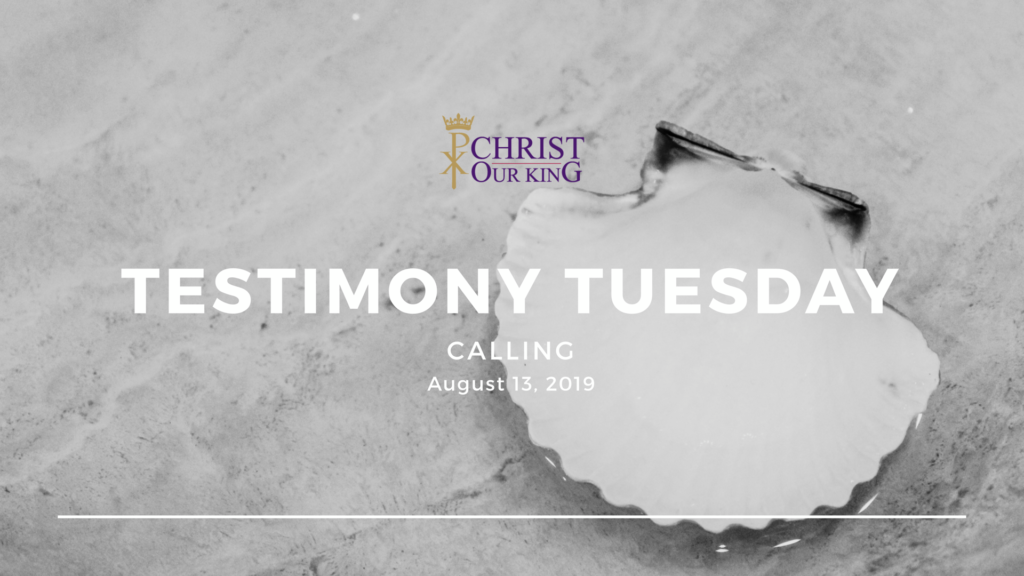 Posted on Aug 13, 2019 in blog, Education, Newsletter, Top News, Uncategorized |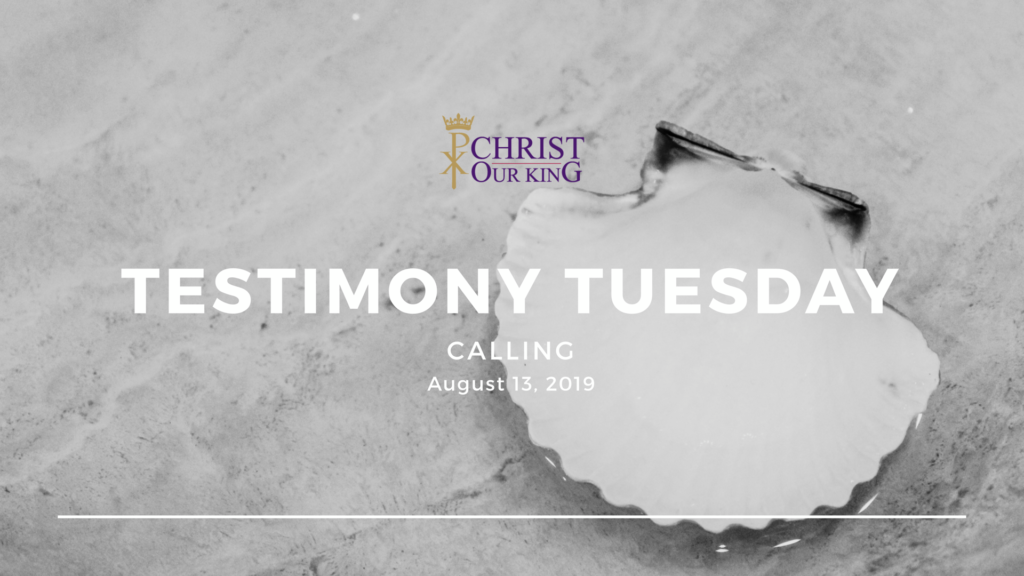 This week, Christ Our King welcomes Deacon Owen Lyons, a recent seminary graduate who will be serving COK as he learns the ins and outs of leading a parish in the pilot year of our new clergy mentoring program. While his personal testimony is fascinating, the Lord's leading of him to us is its own fascinating story, one only the Lord could orchestrate.
Born in California, Owen is the fourth of five siblings – two older brothers, an older sister, and a younger sister. Though growing up as a "PK" (preacher's kid) is not particularly normal, his early childhood was otherwise as any other homeschool kid growing up in the '80s and '90s in the United States, until one day when he was eight years old.
"My father had a call to either Hawaii or Honduras and we ended up in Honduras," Owen shared with a bit of a sarcastic tone noting that Hawaii was seemingly a far more attractive option. "As children, we had no idea where [Honduras] was or what we were supposed to do."
Honduras became his home. It was really all he remembered, far more than life in California. But, as he was preparing to enter high school, the family moved to Bolivia and his dad became a bishop.
"I was mad my parents took me from my home, so I was rebellious," he described.
His rebellion was fueled by his high school experience.
Owen attended a Christian school where at least 70% of the students were expat, missionary kids and the rest were nationals. The whole class had grown up together, making for a very difficult situation to enter as the "new kid."
"The missionary kids treated me worse than the nationals. So, I looked for friends outside. Because I looked older, I could do things older people could do, like get into clubs," he shared about his rebellion. "Most of my friends in Bolivia did not go to my Christian school so I surrounded myself with non-believers."
But that wasn't the worst of it. Though it was a Christian school, Owen explained that "more of the teachers hindered spiritual growth than encouraged it." When asked about his own faith, though, he said, "That's the thing, I never questioned it. I was practicing, there in church every Sunday because I didn't have a choice. But I wasn't living it. I would say my main issue was that most of the adults I came into contact with who were professing believers, were unhappy hypocrites." Except one adult he knew, his junior and senior year Home Room teacher from Australia. He remembers thinking, "If I was going to be a Christian, I'd be more like that guy."
The road to "being like that guy" began at the new year of his senior year of high school when Owen realized he needed to get his life together. "I realized I was not on a healthy path and two days after I graduated, my parents sent me back to the U.S. to keep me out of trouble."
So, in August of 2004, after spending the summer with his grandparents in Baltimore, Owen – caravanning with his parents who were home on furlough – drove across the country to Comfort, Texas. There, he spent a year at His Hill, a ministry of Torch Bearers International, in a one-year survey of the Bible.
"I never really thought of myself as anything other than a Christian, but when you grow up with two really dynamic missionaries, you realize it was really their faith. His Hill in Comfort gave me the time to figure out who God was to me and figure out what the Bible actually says with a bunch of other people doing the same thing."
It was that year when "everything clicked together," he said. "When you study the Bible like that, you could really see Jesus in the Old Testament and you could see how the Old Testament affected how they lived in the New Testament. All the pieces made sense in a more logical way than they had. The faith became much more of my own and not just my parents'."
From there, he still ignored the call of the Lord and didn't do much with his newly-refreshed faith at
first. He ventured to college where he studied audio engineering. But the Lord kept pulling him back in.
In 2010, his parents were visiting a friend who would later become not only bishop but archbishop, Foley Beach. Beach jumped on the opportunity to have Owen's talent employed at his congregation and the newly-formed Anglican Diocese of the South. Two months after Beach's consecration as the first bishop of the diocese, he pulled Owen and two other young men aside to implore them to consider ministry.
"I started trying to put him off but allowed myself to be subjected to discernment in 2012 or 2013. I had a lot of people, random people, asking if I was studying to be a priest or in the process. Then [the discernment team] said I was definitely called to be a deacon and if I was going to be a priest I should go to seminary. So, I thought, if I go to seminary, I can put off all of this. So, that's what I did," admitting his own stubbornness.
And it is, in fact, what he did.
After graduating from Trinity School for Ministry in May of 2017, Owen stayed at the seminary to continue working in communications. He had worked while a student and the school asked him to stay on. He promised them one year of full-time work in communications while he discerned his next steps.
In 2018, the Lord began to orchestrate his next steps that would lead him to us at COK. Owen was on
his way to GAFCON 2018 in Jerusalem to serve on the communications team with, among others, COK's Rachel Thebeau who works for the province. While Rachel and Owen previously knew each other through Andrew Thebeau, brother of Rachel and seminary classmate of Owen's, they became friends at Gafcon. One night, Owen and Rachel were set to meet up with other conference staff at a reception but ended up at a random dinner with the Fr. Chuck, Sandy, and two other clergy from the province. It was a memorable dinner for all and Fr. Chuck's first opportunity to get to know Owen.
Just prior to the conference, Owen received word from the Lord: "The Lord told me 'you know exactly what I want you to do, so just do it.'" So, he agreed that after Gafcon he would stop putting off all of the things he had been, primarily ordination. "Normally, I am stubborn enough to get all the way to the gates of Damascus and He strikes me blind, but this time, thankfully, He was very gracious and that did not need to happen," he said with laughter and gratitude.
And this was the beginning of COK's entry into the story. Owen returned and told the seminary he would give them through the school year. In November, he told them it would be his final year and he would be moving on in May, but he did not know yet to what. And, at that time, he also went into a holding pattern with his ordination process.
Throughout all of this time, the Thebeaus had numerous family conversations about a need in the province for training of recent seminary graduates. In the Anglican Church in North America, there are few positions for newly ordained clergy that do not throw them directly to the wolves of leading a small parish as a rector or starting a congregation as a church planter. Opportunities for recent seminary graduates to receive training on all of the practical bits of running a parish that seminary doesn't teach you are definitely needed.
In February, the Christ Our King Think Tank met for the first time. Surprisingly late in the conversation, one member (not a Thebeau) asked about such a need and offered a 12-month internship as a ministry idea. What Fr. Chuck had not been sure about for months, was suddenly embraced and prioritized by the entire Think Tank. The Lord moved fast, verifying the idea.
Just two days later, Rachel had a texting conversation with Owen that started regarding the coming provincial Assembly at which Owen would be helping the communications team again. The conversation led to some catching up including Owen's options for when he would be done at the seminary. It was a natural conversation that revealed, while he had two secular job options, he still did not have a ministry placement.
"I was out and about as the conversation carried on, but when I got home, I ran to my dad and told him Owen is available," says Rachel. "I knew his gifting could be a huge boost for COK. He also knows enough to help build an apprenticeship-type program while still having a lot to learn from COK and our clergy. And, I had had conversations with him previously about the huge need, and his own interest, in this kind of program."
The next week, Fr. Chuck reached out to Owen casually via email to gain his insight on such a program. "I got an email from Fr. Chuck on a Thursday. It was a really nice email of about 300 words saying he appreciated our dinner at Gafcon the previous year and asking if I would be willing to share my thoughts on what a program like this would look like."
Owen responded with about a 1200-word response of six things he would want to see in this kind of program. Little did he know, his description was exactly what Fr. Chuck had been thinking.
So, the next day, Owen received a call from a random Texas number. "Normally, I would just let it go to voicemail, but I thought, 'hmm, I'll just answer it.'" It was Fr. Chuck calling to thank him for his response and wondering if he would be interested.
"He said, 'I really like your ideas. We don't have this budgeted, but do you want to be a guinea pig if we can find the money,'" Owen described of his conversation with Fr. Chuck. "I was pretty much speechless. I'm not good at being caught off guard on the phone – Fr. Chuck can tell you, it's really awkward," he said laughing.
Not two weeks later Owen was no longer in a holding pattern concerning ordination. Though no one in the diocesan office related to the ordination process had heard of his conversation with COK, he received word that he would be ordained in June and was given the steps he needed to complete beforehand. In the meantime, COK would work to find the money.
At their March meeting, the Vestry reflected on the passage that the Lord "is able to do far more abundantly than all that we ask or imagine" and prayed into that. They prayed that the Lord would provide in ways we could not imagine. The next day, Fr. Chuck received word of very significant donations that would provide the final amount needed to fund the first year of our new clergy training program.
The Lord has masterfully crafted testimonies in the lives of Deacon Owen and the congregation of COK to bring us to this time of ministry together. May He use this year for His glory and to help COK and Deacon Owen take the Gospel to New Braunfels, to Texas, and to the world. Amen.
Read previous COK testimonies here:
---
Posted on Jul 9, 2019 in blog, Education, Newsletter, Top News, Uncategorized |
At the end of July, Peter and Victoria Thebeau will move with their kids to Ambridge, Pennsylvania for Peter to begin seminary at Trinity School for Ministry. His goal is to become a chaplain in the United States Air Force.
Peter grew up as a "preacher's kid," the son of COK's rector, Rev. Dr. Chuck Thebeau, but he found himself caught in rebellion against his parents and the Lord. Despite the addiction that consumed him, the Lord remained faithful and not only brought Peter to sobriety and redemption, but now to a
high calling in the Lord's service. This is a story of the Lord's pursuit:
Tell me a brief synopsis of your conversion testimony.
We don't have all day so I'll try to keep this short and will continue to answer in the following questions as well. My conversion story, I believe, began at birth and at my baptism as an infant, when I was sealed by the cross of Christ. But when I first started to own the faith for myself was in my junior year of High School. It was April 22, 2001 when my brother, Andrew, took me to youth group and I finally gave my life to Christ. My journey was far from over, however, and even though I made the commitment I soon turned away from it. I wanted to walk away from the Lord completely and the better part of the next decade is all but a foggy memory filled with drugs and debauchery. I spent my entire adolescence and early adulthood under the influence; my drug of choice was alcohol. I had my first drink at 14, and began binge drinking at 17; I wouldn't be sober until 28 years old. My true commitment to the Lord wouldn't occur until after a few near-death experiences and hitting rock bottom. I tried to commit suicide by drinking myself to death, and nearly succeeded. Hitting bottom led me to seek help. Through my Dad's love, he connected me with Restoring the Foundations, a healing and deliverance ministry that gave me the chance to encounter the Lord and receive His healing. The rest is history yet to be written, but it is certain the Lord was faithful to my baptism and pursued me even when I had turned my back on Him.
What was it like to grow up as a "preacher's kid" (PK)?
For me, it was incredibly difficult. I didn't grow up in a tight-knit community where church was a family tradition and being a Christian was normal. I grew up in a liberal state and a community where I was ridiculed for my father's career and our beliefs, and I blamed God for that. I was tormented throughout
my childhood and adolescence because I was a PK and I faced a lot of unfair ridicule and exclusion because of it. This treatment really shattered me and made me rebel against everything. That's what I told myself anyway. The reality is, I used a lot of my own selfish anger to point the finger. Looking back, my life wasn't all that difficult. I made it a lot harder than it needed to be and I isolated myself. So, short answer is, it was hard. But the long-winded answer is that a lot of my troubles had little to do with my dad's career and were mostly my own doing. It would have been the same if he was a banker.
What would you say was the root of your rebellion/drinking?
This is a question I still struggle to answer, honestly, because the truth is it was my selfishness and need to be accepted due to low self-esteem. The reasons for this are simple: I blamed God, therefore I turned away and shunned a relationship with him…thus, informing my decisions to include drowning my self-made sorrows and celebrating my own pity party. I turned to alcohol and partying because I hated who my parents wanted me to be and I felt like getting drunk was the only way I could be who I wanted to be…popular. So out of my own self-hatred I decided to be that person that was the polar opposite of who my parents knew that I was. After sobriety, it took me a couple of years and much anxiety to figure out who I was in Christ. So, you ask me, the root of my rebellion, the cause of my addictions, was because I turned away from God to create my own persona opposite to the man the Lord had called me to be.
What did the Lord use to bring you out of that and how did that relate to the root?
The Lord's primary tool was the use of the Holy Spirit through a program called Restoring the Foundations (RTF), a deliverance program offered at COK. It took a lot of forgiveness – to myself, to my family, to my self-perceived enemies, etc. Further, it took the Holy Spirit rooting out the root cause and eliminating all the curses and ties that were binding me to the addiction. He replaced those things with love for Him which allowed me to love myself, a new found confidence in who I am in Christ, and a relationship with Him I longed for for so long.
You found sobriety and transformation in the Lord at age 28. Now, at the end of this month, at 35, you'll be moving to Ambridge, Pennsylvania to begin seminary at Trinity School for Ministry. Tell me about the Lord's leading you to seminary.
For the past several years, maybe even a decade I've consistently felt a call to ministry, but each time I came close to committing, I turned my back on it. Each time, I felt as though I was getting ahead in my career and life on my own, but the Lord had a way to knock me back a few steps to get my attention. Finally, after years of ignoring Him, I was able to start to put the pieces together and hear His call. Any time I was asked what I wanted to do for a living, the only thing that would come to mind was preaching from the pulpit. Of course, I would say something else, but in my mind that was always what came up. I pushed this aside out of fear and feeling unworthy for the call which led to me feeling lost for so many years. I knew deep down that I was called to ministry, because I live to serve others and every other job I have had has been unfulfilling. Despite the fear, the Lord has shown me over the past year how my spiritual gifts fit a particular ministry calling: military chaplaincy. It also didn't hurt that the Lord kept putting people in my life, randomly introducing to Airmen and Soldiers who would all say the same things: "You would make a terrific Chaplain;" "we need people like you in the service." If it wasn't that exactly, it was pretty close, and when close to 40 maybe 50 strangers tell you the same thing, you tend to listen. So, after a year of putting it off, I finally decided to take a leap of faith and answer the call. To be honest though, had my wife not encouraged me and suggest we go, I probably would not have. He's been preparing me for this for years, and I just missed it until now.
What are your feelings about seminary and the Lord's call to chaplaincy?
My call to seminary and the Chaplaincy is a certainty and I know with every fiber of my being that this is the Lord's call on my life. My feelings are those of relief, adulation, celebration, and I could go on. I truly believe I have finally found what I've been searching for my entire life…my purpose.
For chaplaincy, you could choose any number of denominational affiliations. Why are you choosing Anglicanism?
Great question. I wish I had an answer for myself. The only thing I can say about this is that it's the only denomination I've really ever known and the Catechism is on point with my theology already, so it fits.
How has COK affected your life and this decision?
Unequivocally I can say that without COK I would not be the man I am today. It starts with my dad, or the Rector of COK, the Rev. Dr. Charles Thebeau. The way he leads from behind and encourages his congregation to give and always be on mission is second to none and a tremendous blessing to me and my family. The people of COK have helped me grow into the man I am today. They've helped shape me as a dad and a husband and have been instrumental in growing my faith. To say that COK has had a positive effect on my life would be an understatement to what COK has truly meant to my life. Words cannot describe what the people of COK have done for me. I'm sober, going on 8 years now, and I'm firm in that decision because of the people of COK and their kindness and willingness to accept a fallen, broken, and flawed individual. They accepted me, they encouraged me, and have shown me what it means to be a follower of Christ, a man of faith, and a godly husband. If it weren't for COK, I wouldn't have the courage to answer this call.
What relationship do you hope to have with COK throughout this process?
It is my deepest heart's desire, the most intimate prayer, that my relationship and my family's relationship with the people of COK will remain as it has for nearly two decades! These people have had a such a profound impact on my life I can't imagine them not being a part of it. Whether I'm stationed nearby or overseas, I pray that we can remain within a prayer's distance. I love COK. It's my home away from home.
Please keep Peter and his family in your prayers as they head into the mission field. If you would like to support Peter and his family in their call to seminary, you can give via COK with a specified gift online or with cash or check notated "Seminarian Fund."
If you struggle with addiction and/or questions about your purpose in life and who you are, please contact us. We would love to listen to you, love on you, and serve you!
---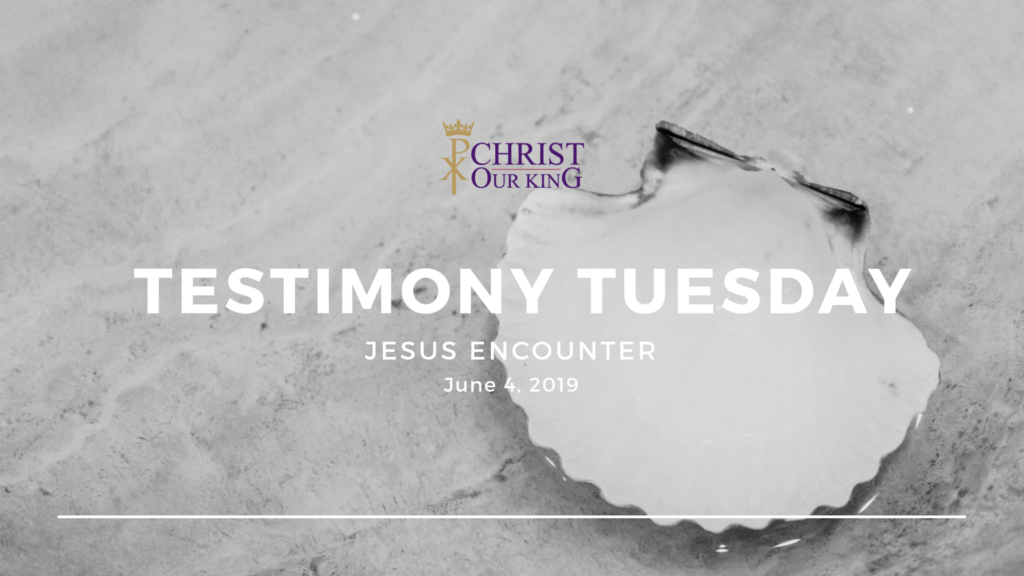 Posted on Jun 4, 2019 in blog, Education, HomePage, Newsletter, Top News, Uncategorized |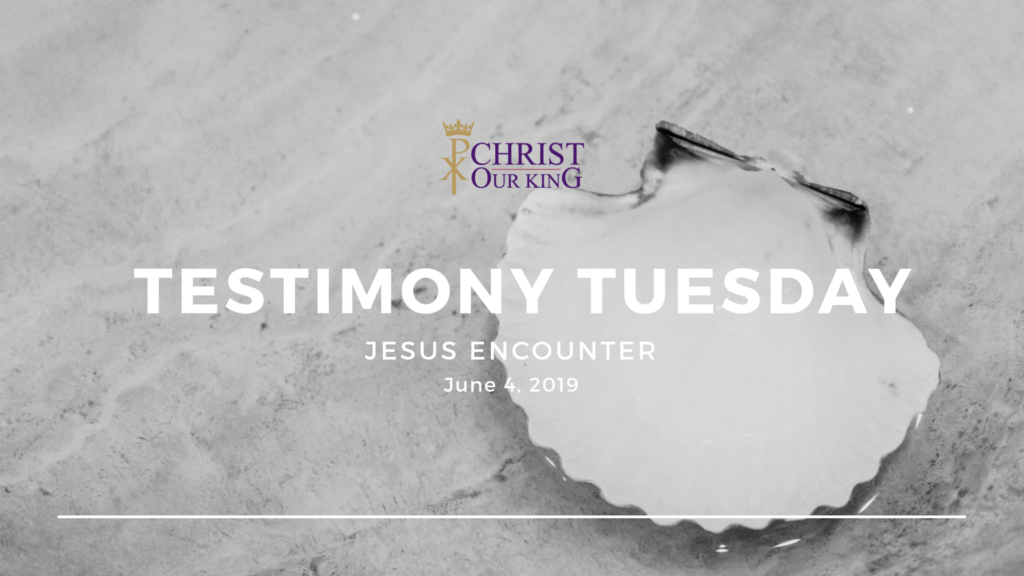 Imagine you're walking down the beach hand-in-hand with your father or spouse. It's a beautiful day. It's very possible this beach is one you know well, maybe you grew up going there as a child. Your companion releases your hand and says, "go!" You know exactly what that means so you take off into the water to splash around with all of the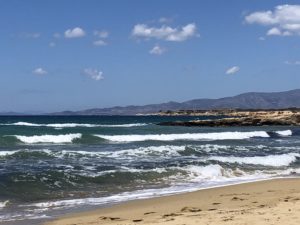 joy in the world, the joy you had as a kid. And your father or spouse looks on from the beach, watching in delight over you and your energy and joy and fullness of life. Doesn't it feel good? What if that companion were Jesus?
On May 3-4, COK hosted a healing prayer class taught by John and Sonia Roper of ONE (formerly Christ Healing Center) in San Antonio where our sister, Kelly Dolezal, had that experience. Over 20 members showed up to learn about Connection Prayer, a type of prayer that emphasizes a "beloved's" connection with the Lord, learning to hear Him in order to receive His healing.
Kelly attended with little expectation. She's a member of the prayer ministry at COK and has been told since becoming a follower of Jesus that she is gifted in prayer. Her decision to attend the prayer class stemmed from this. Though coming to receive knowledge for ministry to others, Kelly knows that it is hard to use such knowledge without first experiencing the ministry. And that, Kelly did.
Sitting in the narthex after church on Sunday, she described with an energetic and joyful smile how the Lord spoke to her and ministered to her through the Connection Prayer exercises.
"She asked us to close our eyes and ask Jesus to take us to a place that was peaceful, where we could be at rest," Kelly described of a prayer tool called "Presenting Jesus." Immediately, Kelly was taken to the beach which was meaningful to her because she grew up going to the beach on an island off the coast in South Carolina. When asked if it was that beach she said, "it's very possible."
Once in a peaceful place, the group was led to ask Jesus to reveal Himself in that place.
Kelly had an immediate response. "I don't see visions of Jesus very often, but as soon as she said that, there He was.
"He was walking beside me and took my hand," she said as she described walking down the beach with her Lord.
Anyone who has had these kinds of visions/experiences with the Lord knows how real they are. They're not fabrications and they really are more than visions, they're encounters.
Kelly was so caught up in these moments with Jesus that she lost attention to the physical room she was in, she was fully at the beach. "I don't remember what the leader said after that."
But she does remember what Jesus said: "I let go of Jesus's hand and ran toward the water, to jump and splash in the waves." As Jesus watched on and delighted in her joy and childlike play, she felt Him speak to her spirit, "Jesus told me to go play!" He also told her that she is a "precious jewel."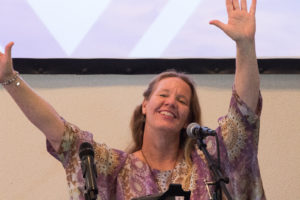 For Kelly, who has a playful, energetic spirit that is often criticized, especially as an adult, in our culture, the Lord's word to her brings freedom. He wants her to be herself and know that He delights in her joy!
(And, guess what! He really wants the same for you!)
Eventually, Kelly "returned" back to the group, but the Lord had more to say to Kelly that night.
In another exercise, the group was asked to again close their eyes. This time, the encounter was with the Father.
"I was taken to this great, big oak tree in my front yard," she said. The oak tree is one her horses lay under to seek shade in the heat of summer. For them, it's a place of relief. But Kelly doesn't usually sit under that tree, so it was especially unusual that the Father wanted to meet her there.
"It was definitely not anything I could have orchestrated," she said, describing that this was truly a work of the Lord and not her imagination or own thoughts.
"We were asked what God wanted to say to us about Himself in this setting. The leader then told us what the Lord was speaking to us was what we need most from Him right now." But Kelly didn't realize in that moment just how true that was.
In her encounter with the Lord, He showed her that – even more than that oak tree – He is big and majestic and full of life.
Just a few weeks later, Kelly would lose her earthly father. Having heard her Heavenly Father's words to her – that He brings life and He is big and majestic – Kelly could find peace in that hard time. She truly believes the Lord had been tilling her heart, preparing her and loving her through that difficulty before it even came.
Likewise, Christ's delight in her joy and playfulness gave her the freedom to respond to the pain with joy, regardless of what the world expects from her.
On top of all of that, Kelly expressed her gratitude for the COK prayer chain, the final piece of this testimony. When her father passed, she called the church office to have a prayer request sent out to the congregation. Though the Lord had clearly been at work in her to help her through this time before she even knew it was coming, she said, "I can't even put into words how present and powerful it was to have that support."
Keep praying, Saints. The Lord is at work in us and through us!
If you've never encountered the Lord in this way and want to, maybe you don't know how, contact us. We can connect you to those who can lead you in Connection prayer. Or, you can visit our friends at ONE in San Antonio.
If you missed last month's testimony, read it

here.
---