A Relational Covenant for the People of Christ Our King New Braunfels
The purpose of the relational covenant is to help keep relationships reconciled at Christ Our King and maintain unity in the body. It takes work and effort to maintain unity and stay reconciled. This covenant is a promise each person is making to God and to the other people of Christ Our King.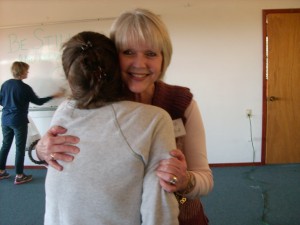 In obedience to the biblical requirement that we "make every effort to keep the unity of the Spirit through the bond of peace" I agree and commit before God to:
1. Pursue reconciliation in my conflict with others, seeking and offering forgiveness, and whenever possible, resolving the issues that caused our conflict.
Matthew 5:23-24 Matthew 6:14 Luke 6:37 1 Corinthians 1:10 Ephesians 4:32
2. Practice forbearance and overlook minor offenses
Proverbs 17:9 Proverbs 19:11 Romans 15:7 Ephesians 4:2-3 Colossians 3:16
3. Talk directly with each other rather than talking about one another- "to talk to people, not about people." This means I will not share with others that which I should say directly to another person, but have not said directly to that person.
Leviticus 19:16 Proverbs 26:20-22 Matthew 18:15-16 2 Corinthians 12:20 James 4:12
4. Be edifying in my discussions about other people.
Romans 14:19 Romans 15:2 1 Corinthians 13:4-7 Ephesians 4:29 James 5:9
5. Hold each other accountable at Christ Our King if we violate our commitment to this Relational Covenant.
Proverbs 25:11-12 Proverbs 27:5-6 Galatians 5:1 James 5:19-20