Acts 2:42 "And they devoted themselves to the apostles' teaching and the fellowship, to the breaking of bread and the prayer
s
."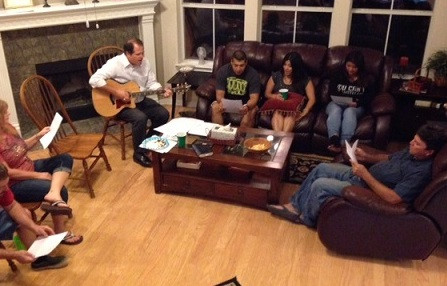 COK is devoted to the discipleship of its members and HOME groups are one of the most important ministries in discipleship. We are also committed to reaching others with Christ's love. The overriding purpose of this ministry is to edify one another in the Lord so that all may grow into greater conformity to the image of Christ while also encouraging each other to reach out to a lost and hurting world with the good news of Jesus Christ. Our model for HOME groups is Acts 2:42.
We have a variety of HOME groups: some meet for a meal while others just have desserts or a snack; some meet every week and others every couple weeks; some meet in the same location and others alternate homes. Our HOME groups cover much of the Hill Country, ranging from Wimberley and Canyon Lake, to New Braunfels, Schertz/Cibolo, and surrounding areas.
Please contact the church office, or Tom Perry – HOME group administrator (trperry1@msn.com), so we can place you in a HOME group that best fits your needs and interests.